Cold room & air conditioning
Refrigeration Industry: Heating Cables and Cords
How to choose heating cables in cold rooms?
Why heating cables are installed in cold rooms?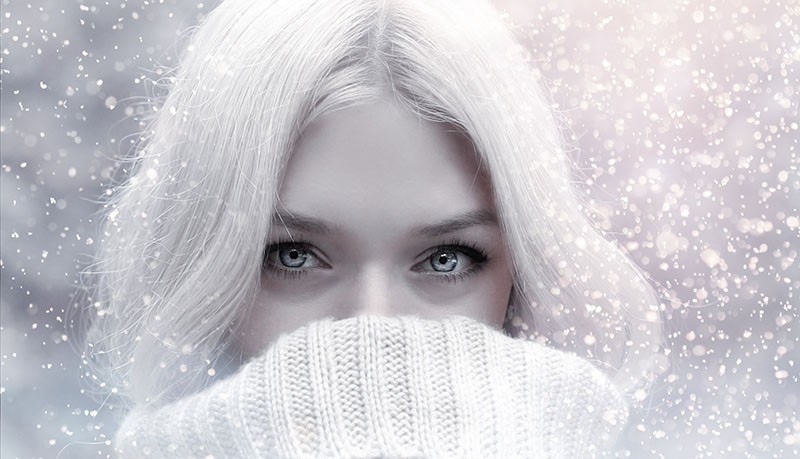 At first glance, it may seem surprising to place heating cables in cold rooms. And yet, these are necessary for the proper functioning of negative cold rooms. They prevent the risk of falling in cold rooms. Other cables make it possible to create a thermal barrier between the cold room and the ground, this avoids creating a crawl space. Other heating cables are necessary for the evacuation of condensates and finally around the seals of cold room doors to allow the opening of sliding or hinged doors.
So what is a cold room heating cable?
A heating cable also called heating cord, heating wire see heating cord or heating resistance is an electric cable which dissipates calories in order to prevent freezing or to maintain a desired temperature.
There are different types of heating cables suitable for each application. Each heating cable must respect technical and thermal characteristics such as its power, its length, the voltage of use, its coatings in order to be perfectly adapted to its application.
The ELTRACE offer offers a set of electric heating cables that covers all the needs of the refrigeration industry.
From heated benches for cold room door sills to heated mats for floors, via self-regulating heating cords for door seals, not forgetting flow heating resistors in the combined condensate drain pipe boxes specially adapted to the various situations, our engineers will be able to guide you in your prescriptions and installation
Download our Refrigeration catalog
Details

Parent Category: Applications and uses
Also available:
Heating mat double heating cables: main and rescue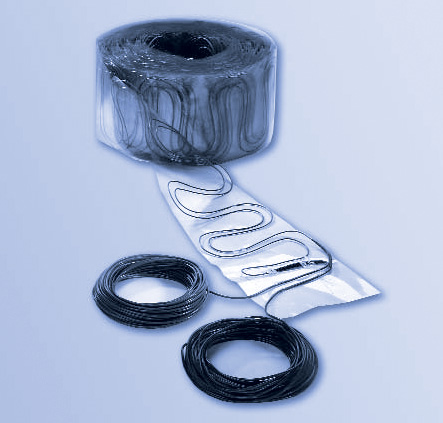 Heating mats for negative cold room floors are heating solutions specifically designed to maintain suitable temperatures in environments with extremely low temperatures, such as cold storage rooms and refrigerated warehouses. These heating mats play a crucial role in preventing freezing and ensuring that stored goods remain in optimal conditions.
Here are some important points to consider regarding heating mats for negative cold room floors:
Freezing Prevention: Extremely low temperatures in negative cold rooms can lead to the formation of ice on surfaces, which can pose safety hazards, damage goods, or hinder operations. Heating mats for floors prevent ice and frost formation, ensuring a safe and functional environment.

Temperature Maintenance: Heating mats provide uniform floor heating, helping to maintain stable temperatures within the cold room. This is crucial for preserving foods and other products sensitive to temperature fluctuations.

Energy Efficiency: Heating mat systems are designed to be energy-efficient. They use sensors and thermostats to maintain the desired temperature, reducing energy consumption compared to traditional heating systems.

Installation and Integration: Heating mats for floors are typically installed during the construction or renovation of the cold room. They can be integrated under various types of flooring materials, making them discreet and unobtrusive to operations.

Maintenance: Heating mats are designed to be durable and generally require minimal maintenance. However, periodic checks of the systems and control elements are recommended to ensure optimal performance.

Safety: Heating mat systems are designed with strict safety standards to prevent electrical and overheating risks. They are tested and certified to ensure operational safety.
In summary, heating mats for negative cold room floors are essential solutions for maintaining proper storage conditions in environments with extremely low temperatures. They help prevent freezing, preserve the quality of stored products, and ensure the safety of operations in industries such as food, pharmaceuticals, and other sectors requiring strict temperature control.
The ELSOL family is a range of heating mats fitted with two electric heating cables for the floors of negative cold rooms. They are used to protect the floors of cold rooms against heaving caused by frost. The heating mat is placed on the ground according to the diagram below to cover the contact surface with the substrate and makes it possible to compensate for heat loss from the ground. The power to be installed is around 20 to 40 W/m². Given the inaccessibility of the equipment and the cost of the work, we doubled the circuit; the second cable constituting a possible backup. The two cables should never run simultaneously. The heating mat must be regulated by an electronic thermostat of the ELTRACE ELTE-1 or ELTH-B390 type. The temperature sensor will be placed in a glove finger, in order to make it interchangeable, it will be arranged on the same plane and in the axis of the heating conductors.
Technical characteristics of heating mats for the floor of negative cold rooms.