One-Stage Electronic On/Off Thermostat for Temperature
Dual Digital Display, 2 Setpoints, 1 Control Output + 1 Alarm Output
Product overview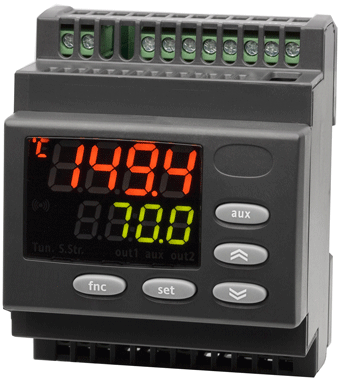 The ELTHB-390 modular thermostat adapts to all cases where temperature control is necessary: atmosphere, air ducts, liquids, solids thanks to the various interchangeable probes available.
ELTH-B390 is a dual set point controller. It can be used for the management of neutral zones. They are equipped with an input for PT100 type thermostatic probes, current 4...20 mA.
The sensor value is displayed on a three-digit display. The controllers are available in standard 4 DIN format and 230 Vac power supply.